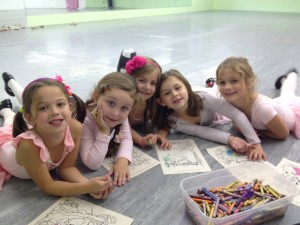 D.A.N.C.E. By Kristin would love to host your child's next Birthday Party! Princess parties, dance parties, themed parties… we do it all. Let us know what you would like to provide and we will take care of the rest! Please contact us for more information so that you can enjoy a stress free party for your child.
All Birthday Party Packages Include:
2.5 hours of rented space for 10 guests (no charge for birthday girl!)
This is broken down into 2 "party" hours and 30 min for set up/wrap up
Tables/chairs
Basic decorations (streamers, balloons, birthday sign, table cloth)
Basic Party Package: $150.00:
Includes a themed dance, dress up, free studio time and a small craft! Enjoy learning new steps and dancing with friends! Ms Kristin will work with families to create a fun, age appropriate dance experience.
We can also provide the following: (**please contact us for pricing!)
Pinata
Pizza/Drinks
Cupcakes
Paper Goods
Goodie Bags
Additional/larger craft or activity
Popular Theme Ideas!
Princess Party! – Enjoy a princess playlist, a dance to your favorite princess song, and wand or tiara making!
Frozen Party! – Dance to frozen songs, pin the carrot on Olaf, and create frozen bracelets!
Ballerina Party! – Ballerina everything! Learn new ballet moves with friends, dress up for your dance performance and create a ballet themed craft!
DANCE Party!- Pick your favorite current songs and get ready to dance! Includes creating dances and crafts with friends, and maybe even a fashion show!