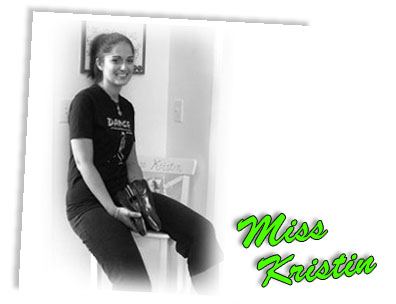 Kristin Vilardi
Miss Kristin began dancing at the age of four. She studied ballet and tap with Miss Nancy's School of Dance and was also a member of the competition team. Miss Kristin continued her dance education throughout high school and added the genres of jazz, lyrical and hip-hop to her studies. Miss Kristin was a student teacher and was also a member of a competition team, where she achieved numerous high awards for group and solo preformances. Miss Kristin graduated from the University of Connecticut in 2007 with a Bachelor of Science in Nutritional Sciences and a minor in Food Science. She was a member of the UConn Tap Team for all four years, where she served as a practice coordinator and also assisted with the UConn Tap Club. While a member of the UConn Tap Team, Miss Kristin was invited to Las Vegas, Nevada where she competed in nationals. Miss Kristin taught creative movement,ballet, tap and jazz for local studios during college.  Miss Kristin began to choreograph for competitions where her tap groups won many awards including "Dance Off" champions. She also had the gratification of watching her tap students win Platinum for both an acapella tap group choreography and tap solo.
Miss Kristin currently works full time as a WIC Program Nutritionist and Certified Lactation Counselor, where she has the pleasure of helping those in need on a daily basis. She continues her dance education with classes at Broadway Dance Center and Steps in New York City, along with local workshops. Miss Kristin has dreamed of opening a dance studio for as long as she can remember. Her true passion is teaching dance, and she hopes to incorporate nutrition into classes in a fun and positive way. Miss Kristin would like to thank all of her family and friends for their support. She is extremely excited to continue her journey of owning her own studio!!
Allison Vilardi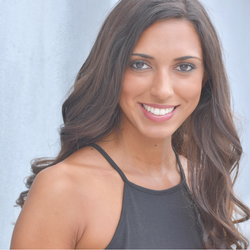 Bio coming soon!
Liane Fisher
Photo and bio coming soon!